Fish Days
Why wait for delivery? Our satellite locations offer regularly scheduled Fish Days in the spring and fall.
These Fish Days are ideal for customers who do not have an order eligible for free delivery to their pond, need to receive their fish on a Saturday or simply do not want to wait for delivery. All fish will be bagged with water and oxygen to survive their trip to your pond or lake. Acclimation instructions will be provided at the Fish Day. Place a pre-order at least one day prior to your desired Fish Day.
Pick a Date & Location 
Specify a preferred pickup date and location from one of our Fish Days. In 2023, Jones Lake Management hosts over 35 regularly scheduled Fish Days. All of our Fish Days are conveniently scheduled on Saturdays.

Place an Order
Place an order online, by calling 800-662-3474 or emailing sales@joneslakemanagement.com. You will be given a 30-minute time slot for your pickup. Ordering in advance helps us ensure your fish will be there when you arrive and reduces crowds and wait times. We accept orders of all sizes.  
Pick-Up
Arrive during your designated time slot and follow the signs directing traffic. Our team will verify your order and promptly bag your fish with water and oxygen at no additional charge. Your order will then be loaded into your vehicle for transport to your pond or lake.
Portage
10am-12pm

5347A Hwy 6
Portage, IN 46368

April 22
June 3
Sept. 23
Oct. 28
Louisville
10am-2pm

500 N. English Station Rd.
Suite 106
Louisville, KY 40223
April 15
May 20
June 17
Oct. 7
Indianapolis
10am-2pm

8235 Indy Ct.
Indianapolis, IN 46214

April 1
May 6
June 3
Oct. 14
Columbus
10am-2pm

5130 Transamerica Dr.
Columbus, OH 43228

April 1
May 6
May 20
June 17
Sept. 30
Oct. 21
Nashville
9am-12pm

1838 Elm Hill Pike, Ste.140
Nashville, TN 37210
March 11
March 25
April 15
April 29
May 13
Oct. 7
Nov. 4
Fort Wayne
10am-2pm

5716 Industrial Rd.
Fort Wayne, IN 46825
April 8
April 29
May 27
June 10
Sept. 30
Oct. 21
Medina
10am-2pm

1486 Medina Rd., Ste. 207
Medina, OH 44256
April 8
April 22
May 13
May 27
June 10
June 24
Sept. 23
Oct. 14
Oct. 28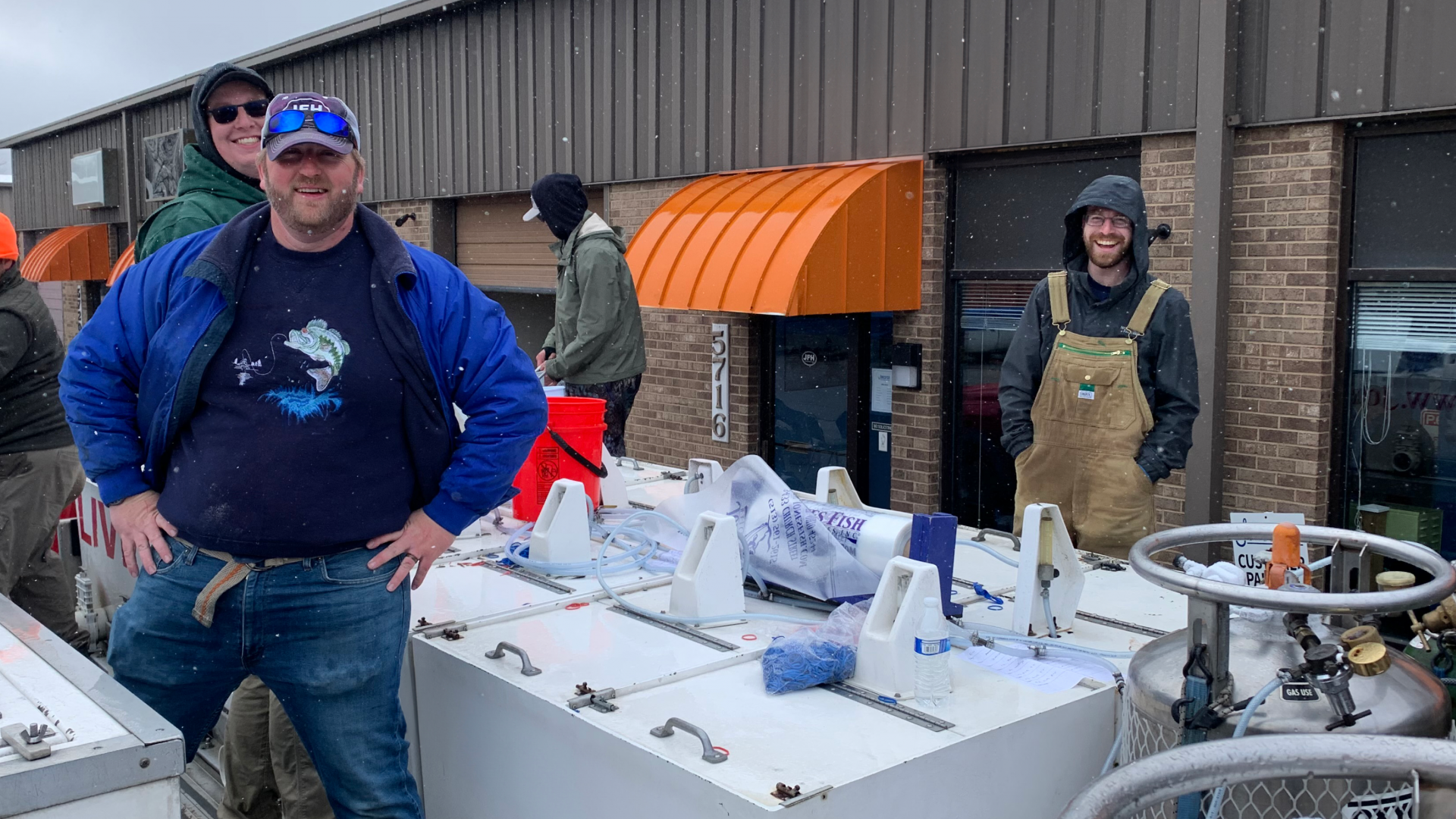 Everyone is always helpful even when I'm not sure what I'm looking for.
Micah W.
Google Review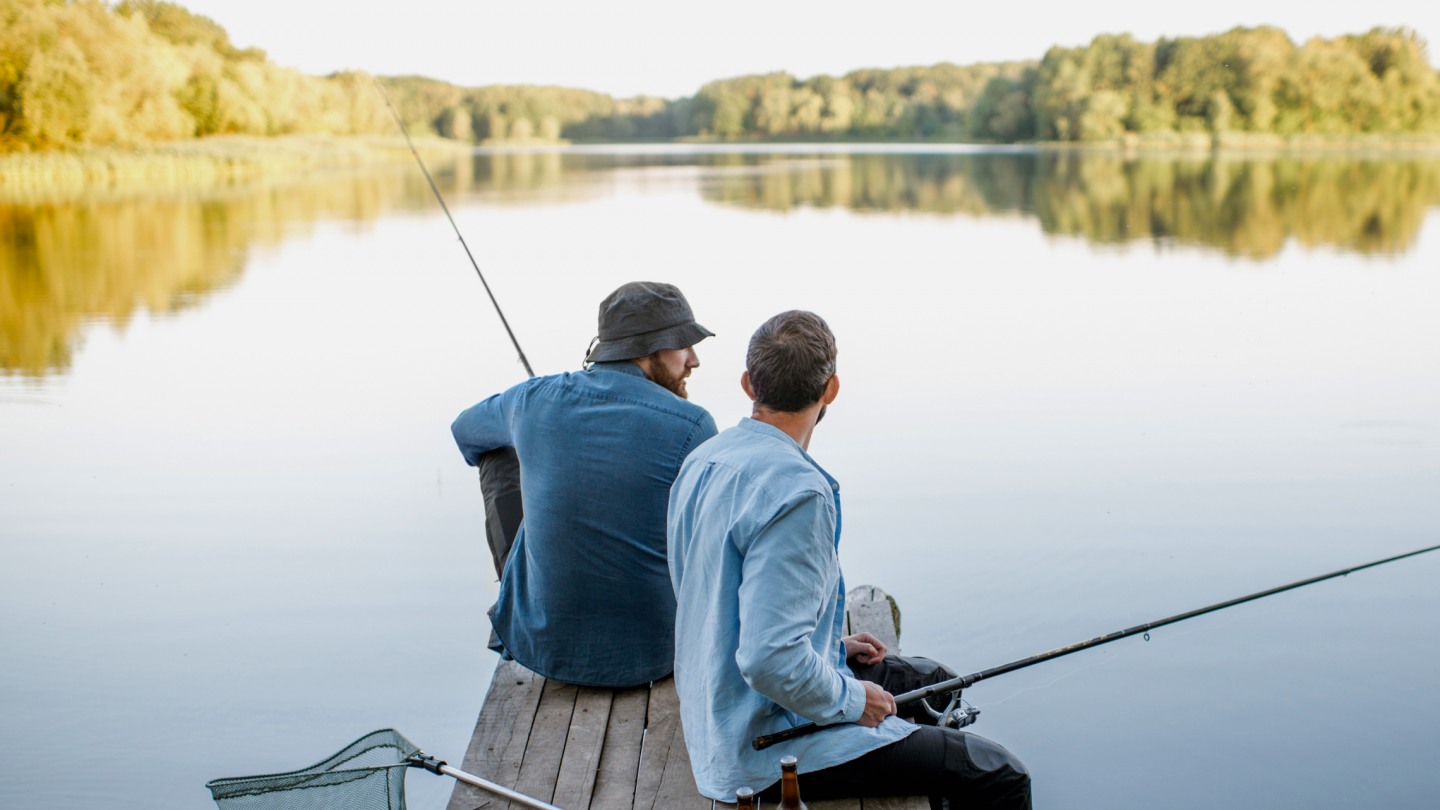 Very helpful and knowledgeable staff, great fish and pond plants...We've been dealing with them for years and couldn't be happier.
Joseph Z.
Google Review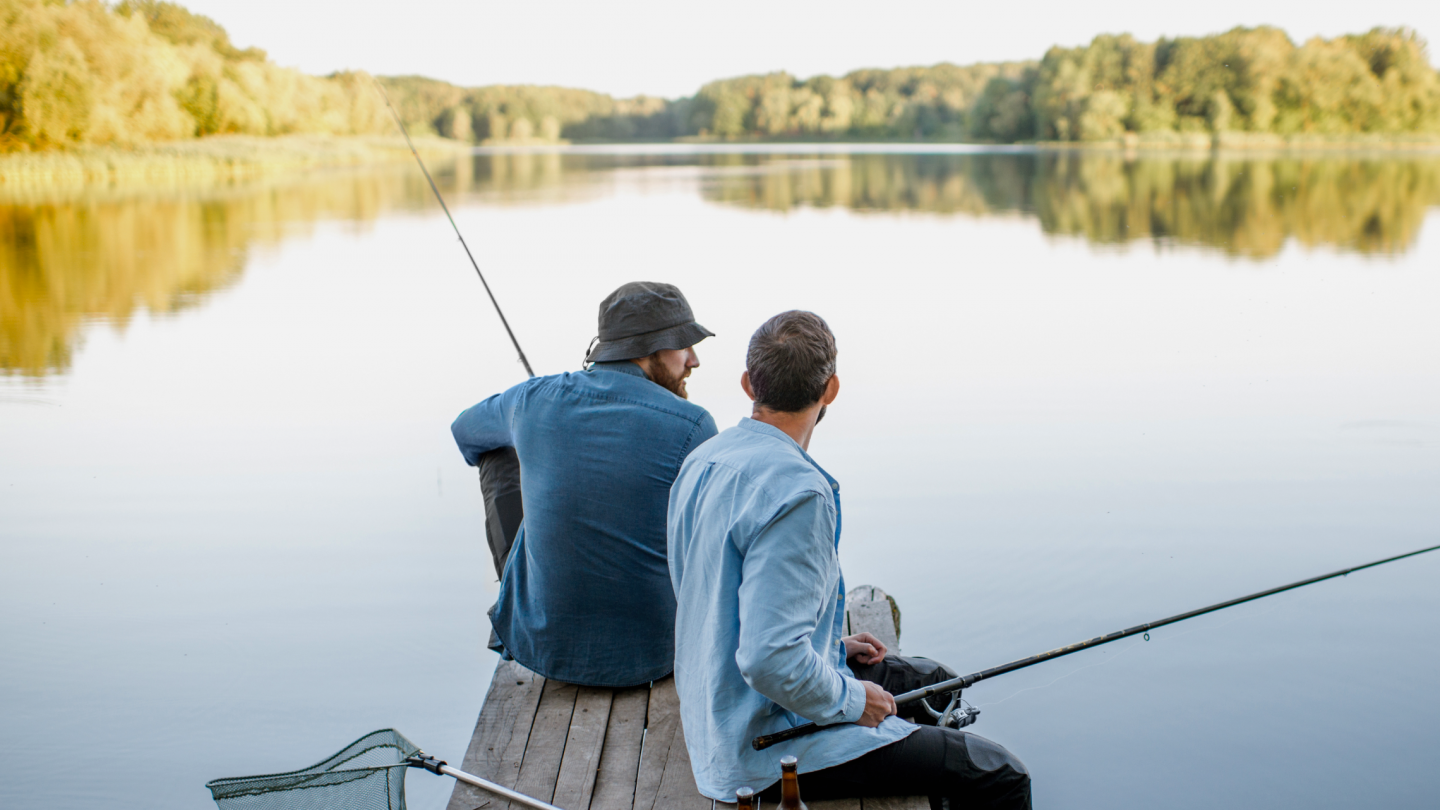 Still need some things answered?
 
Fish Stocking
Stocking native gamefish helps create a balanced and thriving aquatic ecosystem. These fish play vital roles in controlling certain species' populations, contributing to a healthier food chain, and promoting biodiversity. Additionally, native gamefish enhance recreational fishing opportunities and overall enjoyment of your lake or pond.
We offer a diverse selection of native gamefish, including Largemouth Bass, Bluegill, Sunfish, and more. 
Yes, absolutely.  We offer flexible options to suit your needs. Whether you're looking to stock a small private pond or a larger lake, we can tailor the quantity of native gamefish to your specific requirements.
Yes, we do. We understand that transporting live fish can be challenging, so we offer reliable delivery services to bring the native gamefish directly to your property. Rest assured, our team takes every precaution to ensure the safe and efficient transportation of the fish.
Yes, our experienced team is well-versed in the ecological needs of various fish species. We'll work closely with you to assess your waterbody and recommend the most suitable native gamefish that align with your goals and environmental conditions.
Before stocking, it's essential to evaluate the size and depth of your lake or pond, existing fish populations, and any potential issues like invasive species. Our experts can guide you through this assessment to ensure successful stocking.
Our team follows best practices for stocking native gamefish, ensuring a careful and responsible approach. We acclimate the fish to your waterbody's temperature before release and consider the ideal locations to promote their survival and integration into the ecosystem.
The ideal time for stocking can vary based on your region's climate and water conditions. Generally, spring and fall are favorable seasons when water temperatures are mild, helping the fish acclimate better to their new environment.
Absolutely. We carefully consider the existing fish population to avoid imbalances and ensure that adding native gamefish benefits the overall health and diversity of the aquatic community.
Yes, we do. We care about the success of your stocked fish population. Our team is available to provide post-stocking support, answer any questions you may have, and offer recommendations for long-term management and care.