Fountain & Aeration Maintenance
Jones Lake Management will keep your fountain or aerator in peak operating condition all year long.
Fountain & Aeration Maintenance
Once you've invested in a fountain or aeration system, regular maintenance can keep it free of debris and delivering oxygen, as well as looking fantastic.
Fountain maintenance
Aeration maintenance
On- or off-site repair
Monthly scheduled service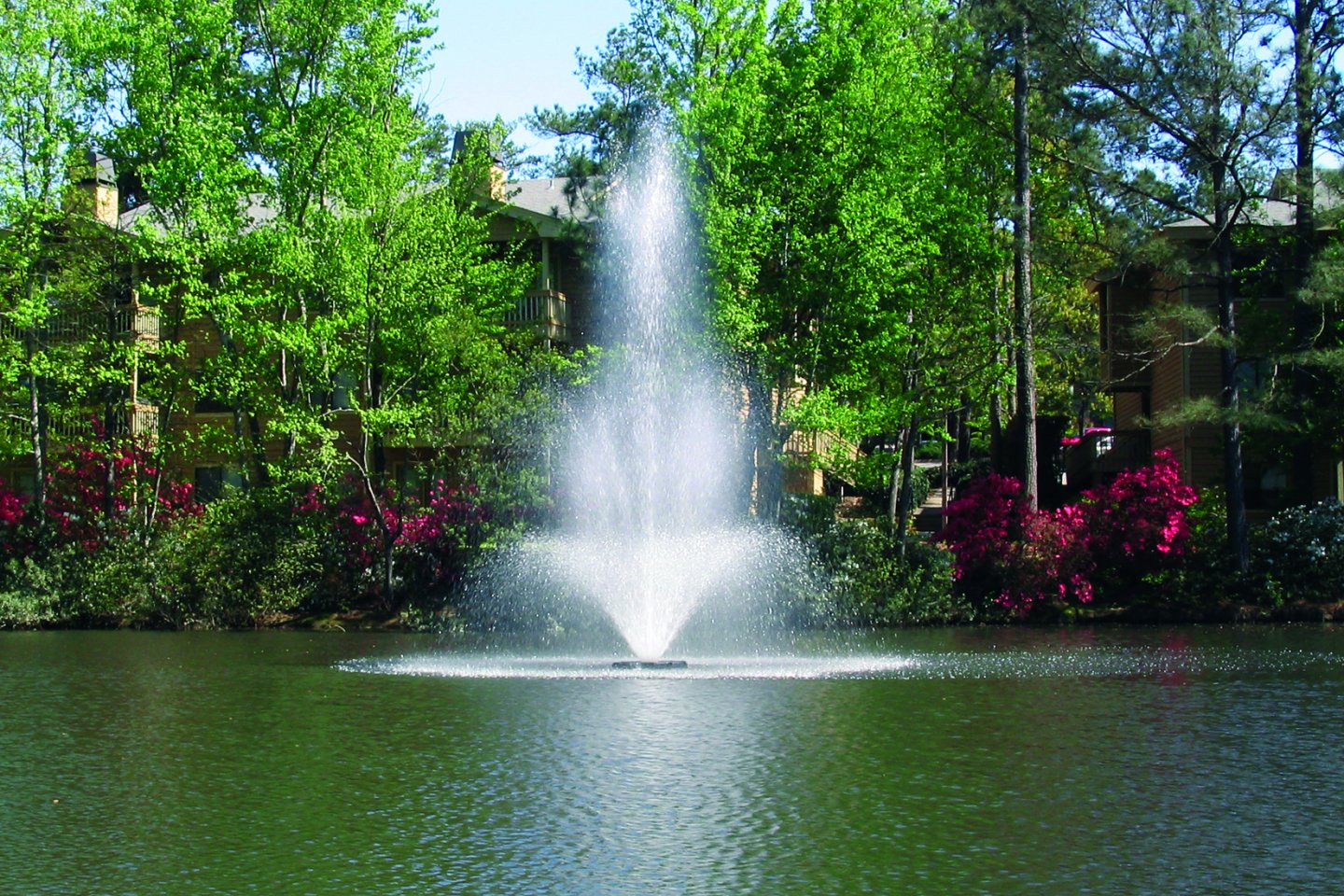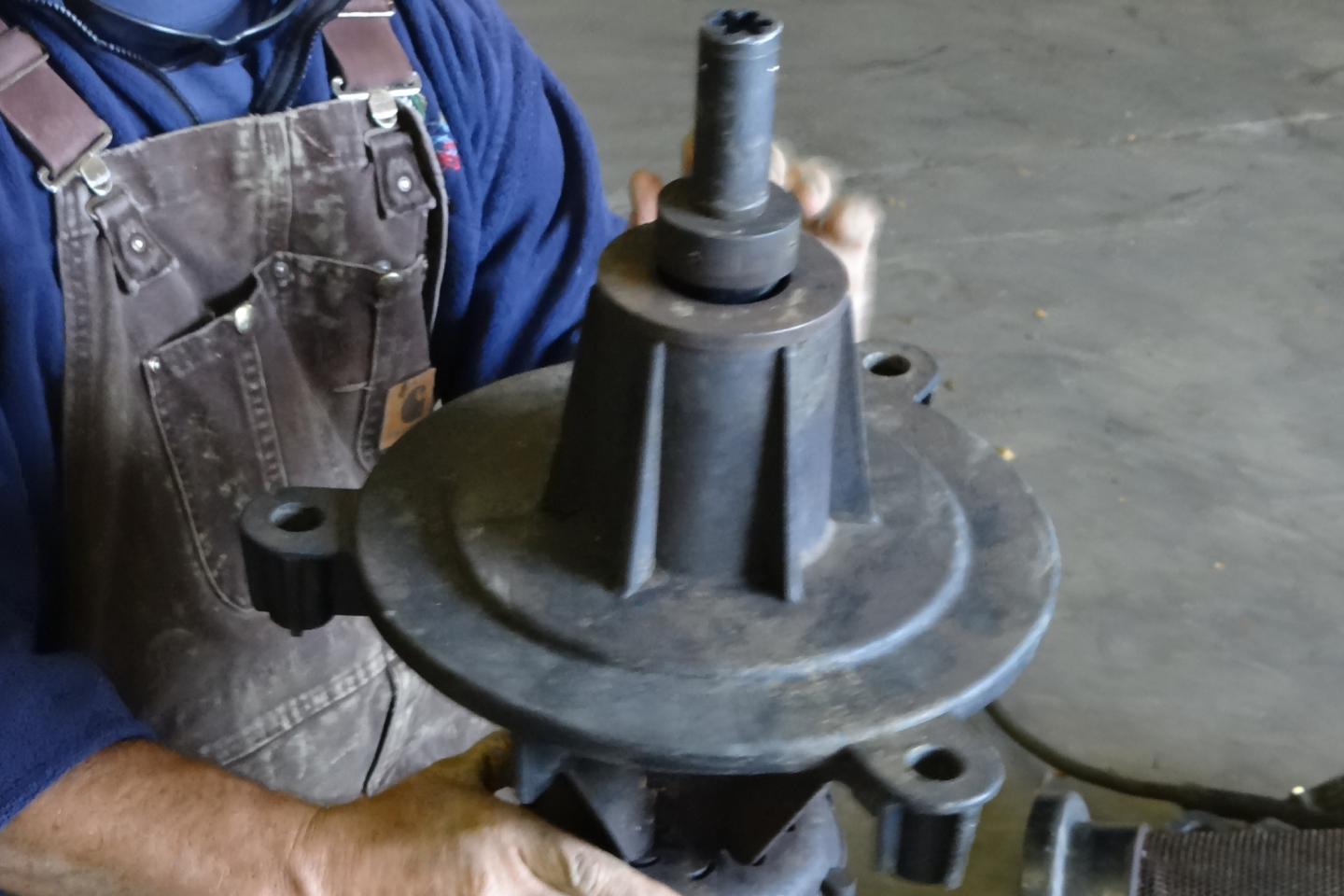 ---
Skilled Employees 
All of our staff are highly trained in their responsibilities, from degree-holding science professionals to licensed applicators and experienced repair technicians.
---
325+ Years Combined Experience
With 325+ years of combined experience, we are leaders in lake and pond management. We work with each client to provide a blueprint for developing the pond of their dreams.
---
Science-Driven Specialists
Our 110+ biologists understand the delicate dynamics of aquatic ecosystems and maintain a balance of health and beauty. 
Regular maintenance on fountains and surface aerators ensures the equipment is able to provide years of service and effective aeration.
Fountain Maintenance Services 
Fountains with water-cooled motors require a constant flow of water to prevent overheating. Diminishing flow rates as a result of obstructions on the intake screen or in the nozzle can damage the motor. Fountains that utilize oil-cooled motors require periodic maintenance to maximize performance.
Monthly Fountain Maintenance
This service includes a monthly examination of all fountain and light set components, including, but not limited to, intake screen, discharge nozzle/valve, propeller/impeller, float buoyancy, pumping chamber, mooring lines, light bulbs and fixtures, ground fault circuit interrupter, and timer. During the contract period, Jones Lake Management absorbs all labor costs. This program is particularly beneficial for pond owners with clogging issues.
Aerator Maintenance Services 
Sub-surface diffused aerators require regular maintenance to perform efficiently. Dirty air intake filters and air stones clogged with organic matter must be cleaned and replaced as needed. Restricted airflow results in diminished efficiency and can shorten the life of the compressor. The compressors utilized in sub-surface diffused aerators are designed for continuous use. As such, there are sacrificial moving parts that must be replaced over time.
Authorized Service & Repair Centers 
Jones Lake Management Authorized Service Repair Centers are more than just repair shops. These centers are constantly updating and expanding their knowledge of fountains and aeration systems to make sure that your equipment is serviced properly. Whether your equipment needs routine maintenance or extensive repairs, we service most fountain and aeration equipment. Equipment can be dropped off or shipped to one of our five convenient locations. Alternatively, you may schedule an on-site service call to have an authorized service representative visit your site and determine what repairs need to be made.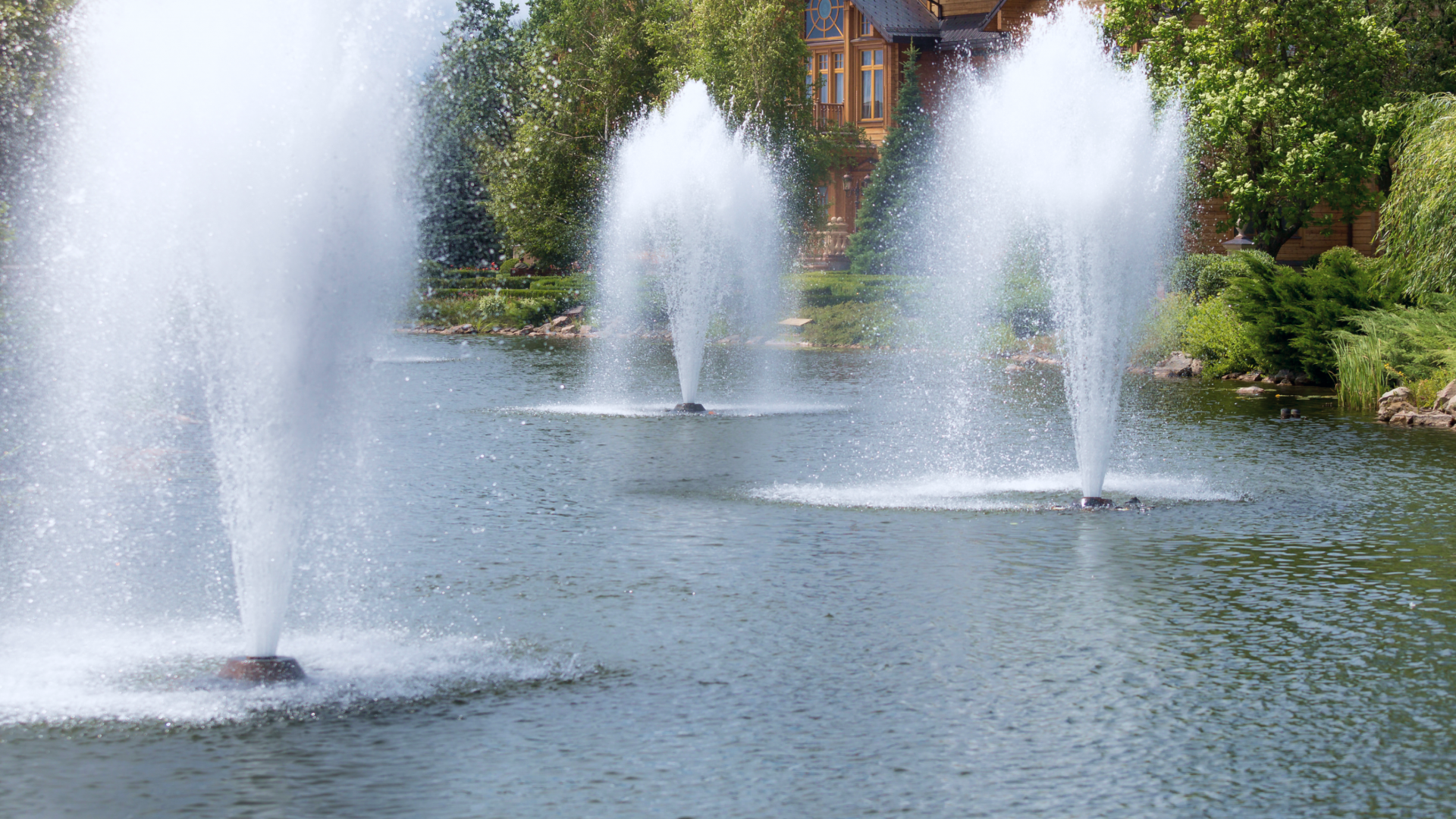 The folks at Jones Lake Management reallllly know their stuff. Their knowledge & experience will get your water in the best condition ever and your aquatic friends will thank you for it!
Hooked on Bassin'
Google Review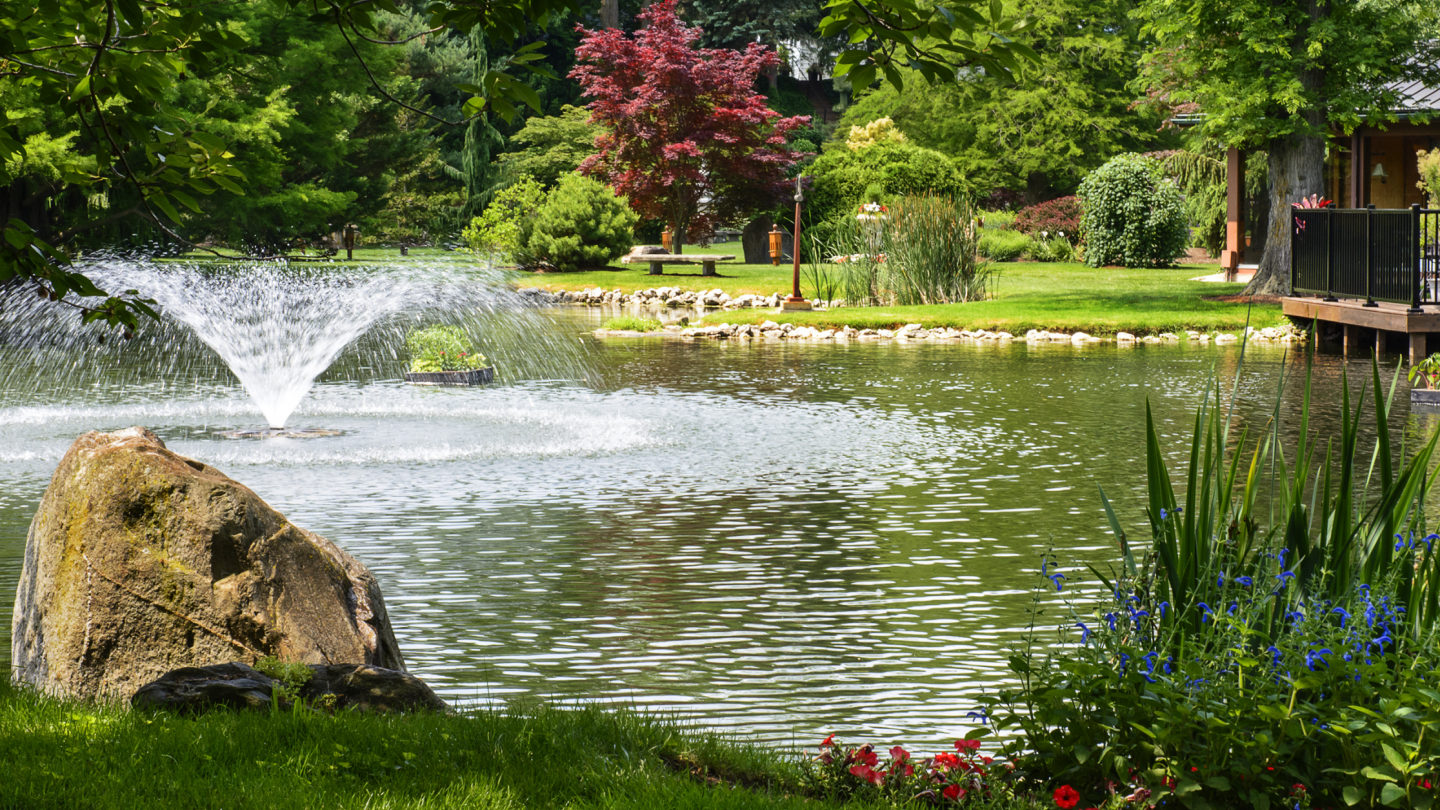 Just had Matt here and he did an outstanding job! Went the extra mile to make sure everything was done perfectly!
Christine D.
Google Review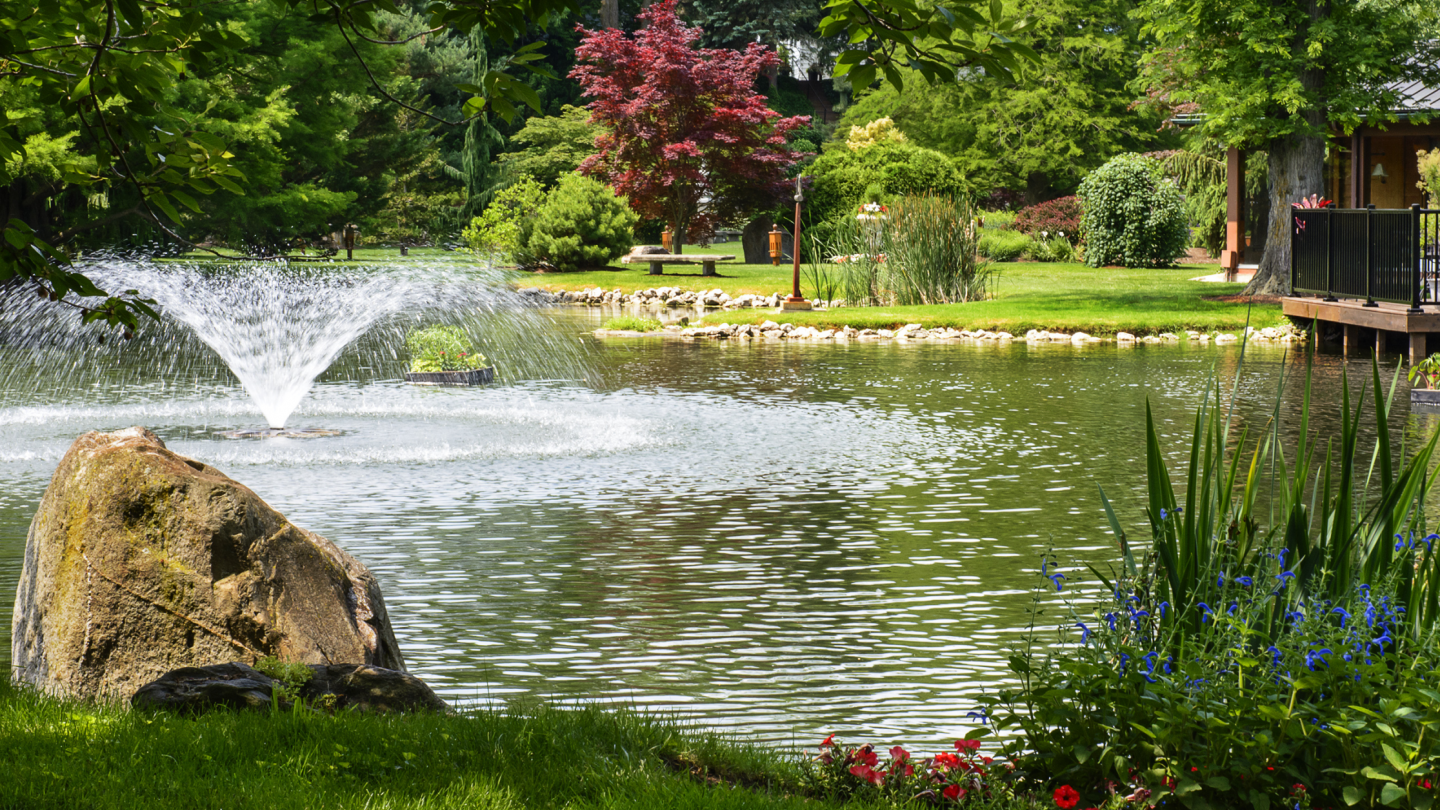 Still need some things answered?
 
Fountains and Aeration
Aeration offers a multitude of benefits for ponds and lakes. It enhances water circulation, which helps distribute oxygen more evenly, benefiting fish and other aquatic life. Aeration also reduces stratification, prevents harmful algal blooms, and improves water clarity. Additionally, it promotes the breakdown of organic matter, mitigating foul odors and improving overall water quality.
At Jones Lake Management, we offer both surface aeration and bottom-based aeration systems. Each system has unique advantages, and our experts will assess your waterbody to recommend the most suitable option based on your lake's specific needs.
Surface aeration, such as fountain aerators, agitate the water at the top to increase oxygen exchange and improve aesthetics. On the other hand, bottom-based aeration uses diffusers or air stones to release air at the lake's bottom, effectively lifting and circulating water from the depths to the surface. This type of aeration is more efficient for deeper waterbodies and can significantly enhance oxygen levels throughout the water column.
Aeration is a powerful tool for improving the health of your waterbody. By maintaining optimal oxygen levels and reducing stratification, aeration creates a healthier environment for fish, diminishes the potential for fish kills, and reduces the accumulation of harmful gases.. It also aids in decomposing organic matter and supports a thriving and balanced aquatic ecosystem.
Jones Lake Management provides comprehensive aeration installation services tailored to your waterbody's unique characteristics. From selecting the appropriate aeration system to precise placement, our team ensures an effective and efficient installation process for maximum aeration benefits.
Yes, we offer proactive maintenance programs to keep your aeration system operating at its best. Regular inspections, cleaning, and adjustments are essential for optimal performance, and our maintenance programs are designed to extend the life of your aeration system and ensure continued benefits for your pond or lake.
Our aeration repair services cover any unexpected issues or malfunctions with your system. Our skilled technicians are equipped to diagnose and resolve problems promptly to minimize downtime and ensure your aeration system operates smoothly.
Winterizing fountains is crucial to protect them from freezing temperatures and potential damage during colder months. Our fountain winterization services involve draining water and properly storing the equipment to prevent any costly repairs or replacements come springtime.
Yes, aeration can reduce mosquito breeding grounds.
Getting started is easy! Contact our friendly team at Jones Lake Management to assess your waterbody's specific needs. From there, we'll design a custom aeration plan that aligns with your goals and provides the most effective and efficient results for your pond or lake.