Careers
Water is our life. True for everyone, but more so for the professionals drawn to work at Jones Lake Management. A passion for the outdoors, an interest in aquatic science, and a dedication to sustainable ecosystems underlies everything we do.
Jones Lake Management strives to create a culture where every employee feels like a valued part of our team. From education and training to advancement opportunities and a strong community, we believe Jones is a wonderful place to build a career. Just ask our employees, many of whom have grown with the business.
From Our People
"Annual training and knowledge sharing events unify the company approach and message. They truly focus on their employee health and growth."
~Anon. Employee for 5+ years
---
Our Community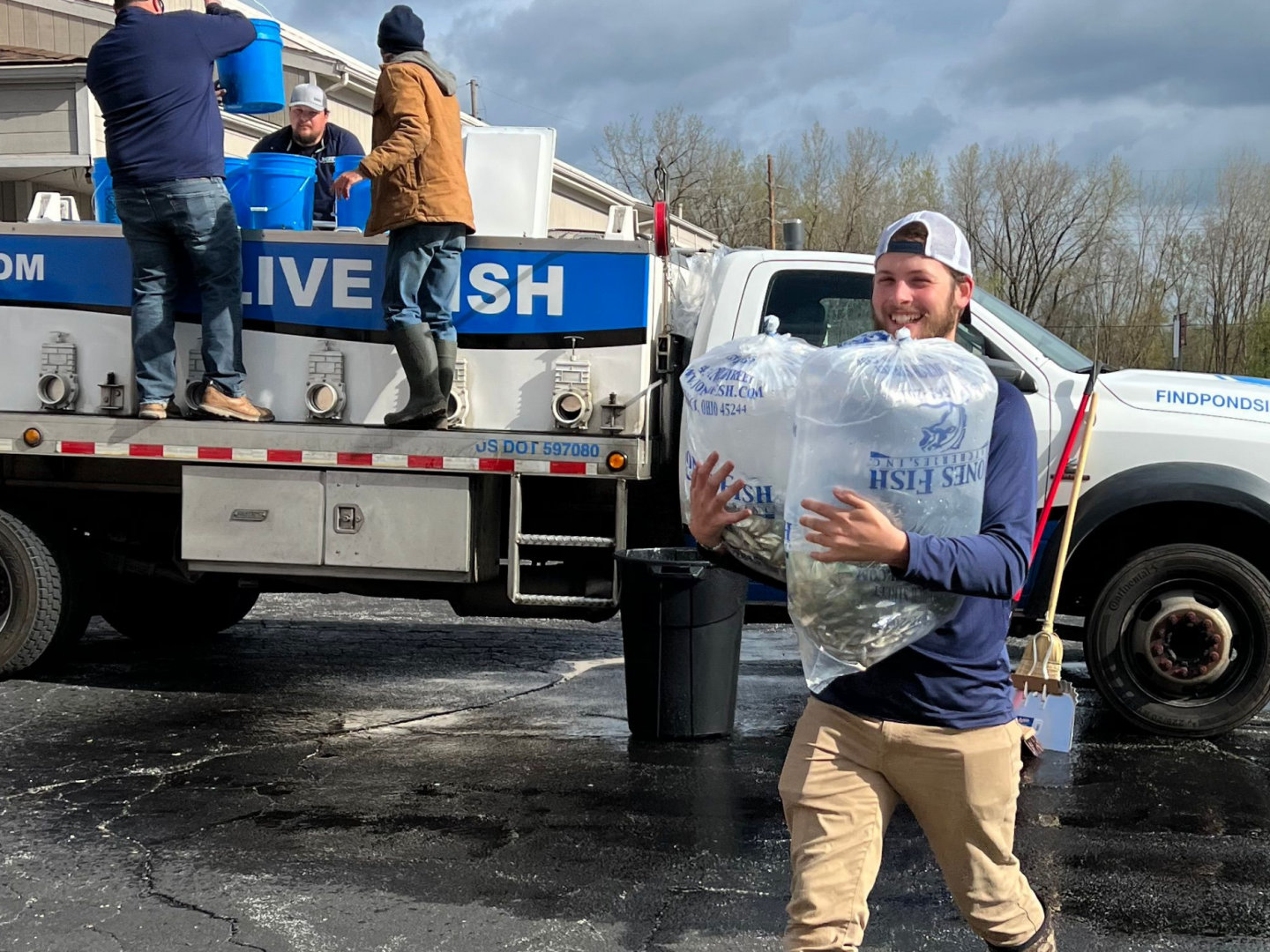 Fish Days bring our team and clients together.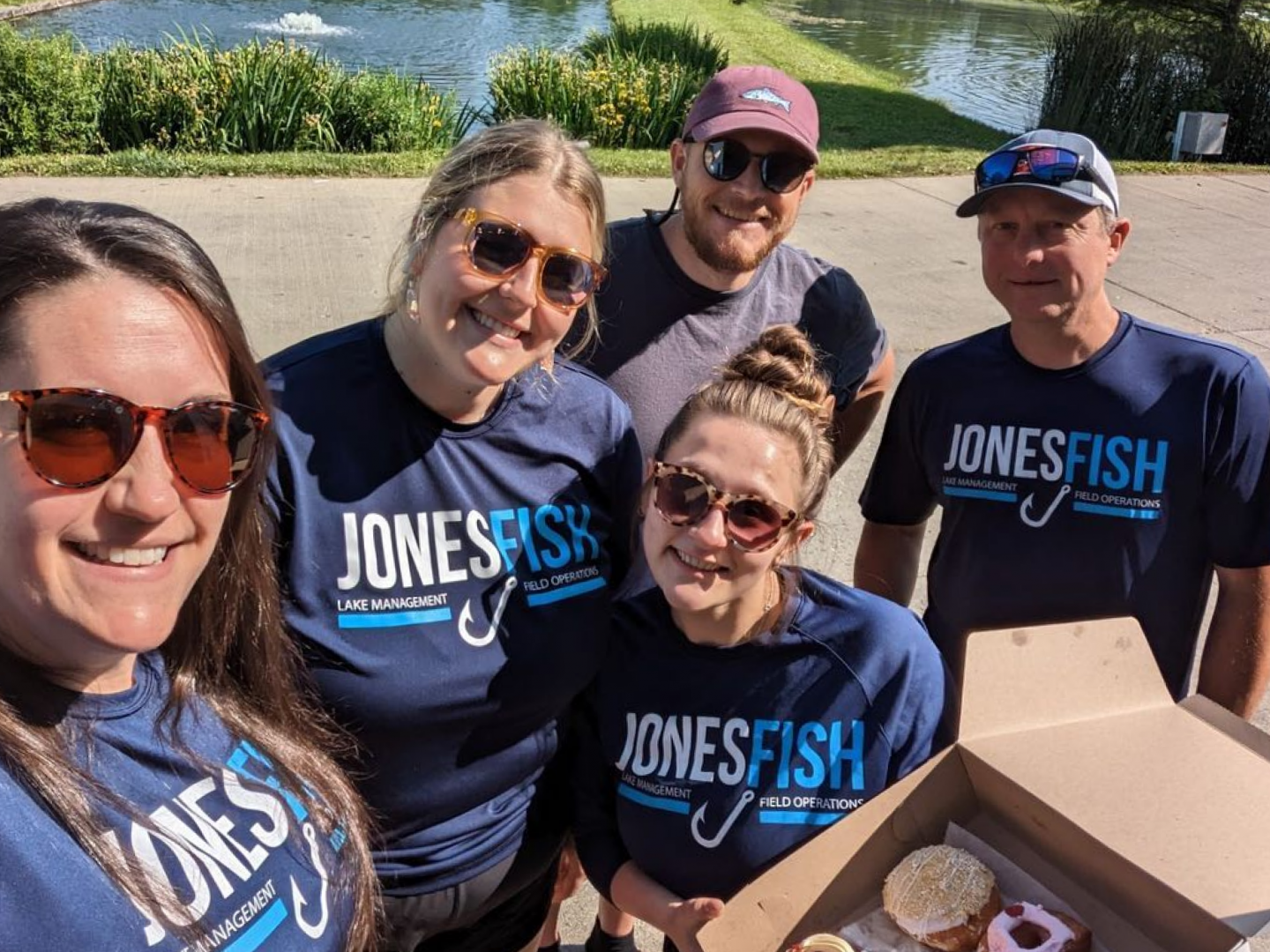 The Cincinnati crew celebrates National Donut Day.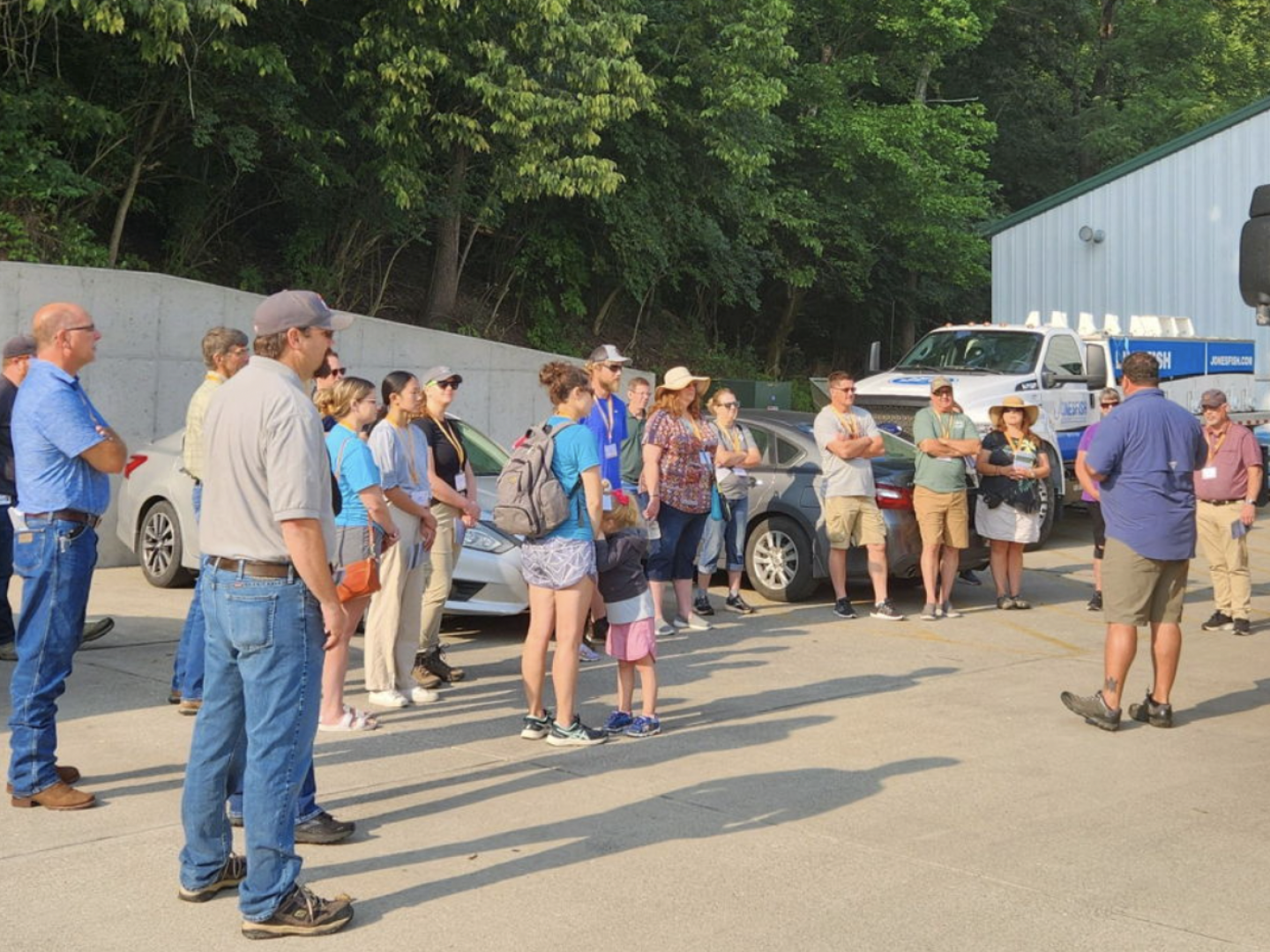 Our team welcomes the Ohio Federation of Soil and Water Conservation Districts' Summer Supervisor School